Within the framework of the Day of regional retail, business coach Irina Krechetova will conduct a master-class "A profitable shop. How to improve performance indicators". Owners of retail networks and shops, directors and managers of shops, top managers are invited to attend the event. The master-class will also be interesting for those who are willing to obtain practical tools to evaluate the efficiency of business and to learn to apply them correctly.
The participants will discuss:
Types of performance indicators.
Stages of creating an efficient KPI system in retail.
A planned KPI analysis of a shop.
Calculation of key performance indicators: turnover, the average bill, cost-effectiveness of sales, conversion rate, volume of sales per sq.m. of sales area.
Methods and ways of improving indicators.
Analysis of a shop sales funnel.
АВС-analysis of turnover and profits.
Turnover of commodity stocks.
Types of analysis, frequency of their application.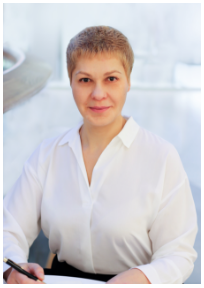 Speaker – Irina Krechetova
Business coach specializing in business transformation, development of new directions, creation of own business.
Over 18 years of experience in consulting and management;
Over 19 years of practical experience in sales and marketing;
Over 76 implemented projects in the sphere of creating and developing sales and marketing systems;
Launch and development of 3 Internet shops with a total turnover of 250 mln. rubles a year;
Creator of the course "Sales management" of the MBA programme at the Moscow Business School;
Lecturer at the Caspian School of Business. Course "Sales management";
The best speaker of METRO EXPO 2017;
Creator of the course "Evaluation of shop performance" for franchisees of Metro Cash&Carry Russia.
September 11-13, Moscow, Crocus Expo IEC, pavilion 2, halls 9, 10 and 11
Participation in the event is free after an on-line registration.
We are looking forward to seeing you at Household Expo, Stylish Home. Gifts и Christmas Box –
the biggest Russian B2B exhibitions of household goods and gifts!
Business programme producer
Galina Shevchenko, This email address is being protected from spambots. You need JavaScript enabled to view it.
+7 (910) 426-01-61, +7 (495) 363-50-32